Recycle Depot Shredding
Bring your documents to us and we will keep them in a secure, locked storage container under video surveillance until they're shredded that same afternoon. If you prefer, you can also make an appointment to watch your documents get shredded.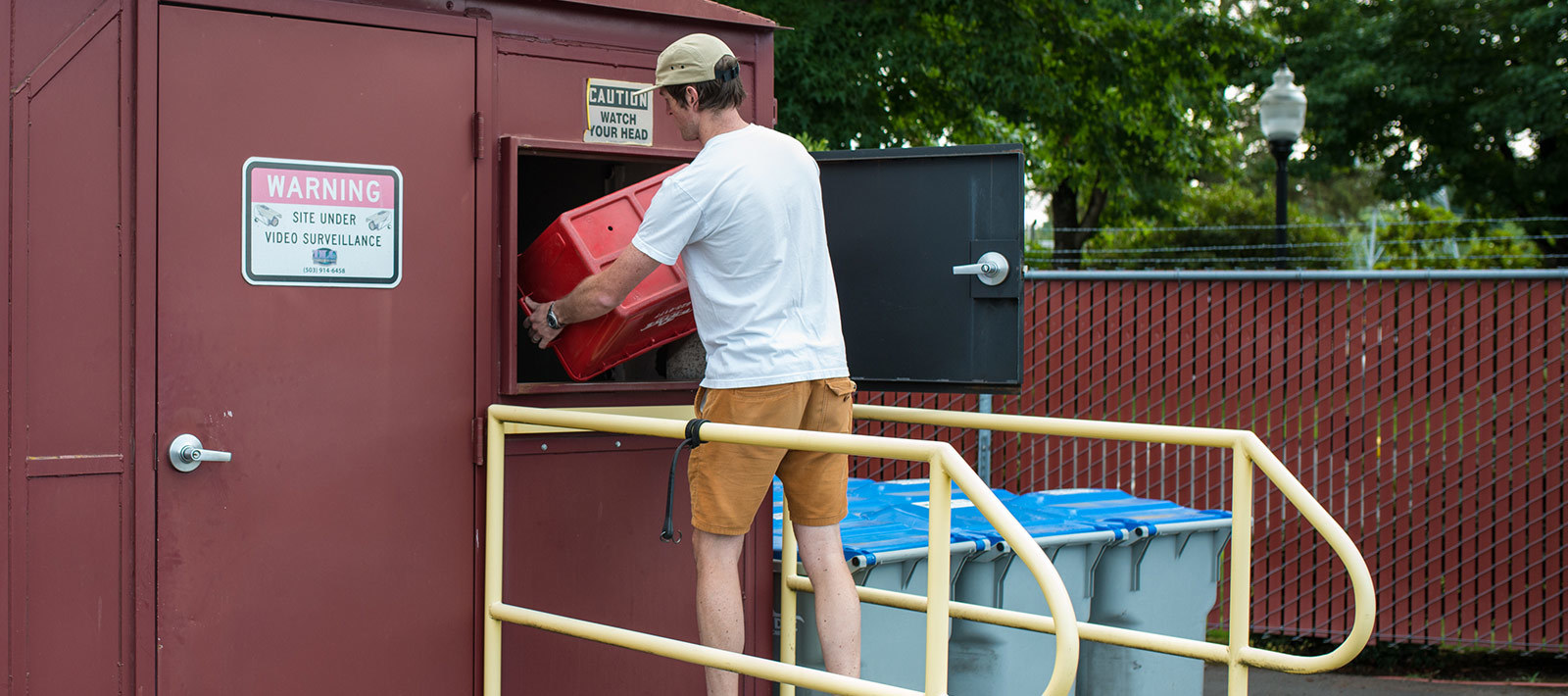 Depot Services
When you arrive at our depot, we will ask you to place your documents in our provided containers. The minimum charge for shredding at our depot per container is equivalent to what we charge for use of our red curbside (glass recycling) bins. Charges are calculated per each red bin or each 60-gallon cart, depending on total volume. Paper is kept in a locked container under 24-hour video surveillance and is shredded at the end of the day. You can also make an appointment to see your documents get shredded if you prefer.
Depot Prices
Red bin - $10 per bin (minimum charge for depot shredding)
60-gallon cart - $35 per cart
Pre-Paid Shred Bags
You can purchase pre-paid shred bags from our office for $7 each. Each bag is approximately the same size as a paper grocery bag. Simply purchase the bag from Pride, bring it home, fill with your sensitive documents, and then drop it off at our depot when it's full.