Document Shredding Services
Pride Document Shredding provides a variety of services and collection frequencies tailored to the needs of our customers. Our team of customer service staff is prepared to guide you through the services we provide.
Business Services
Secure locking cabinets
Locking totes
Ongoing service
One-time service
Large purges
Residential Services
Locking totes
Ongoing service
One-time service
Large purges
What You Need to Know
Containers Available
We provide locking 65-gallon roll carts or smaller locking cabinets for customers with regular service.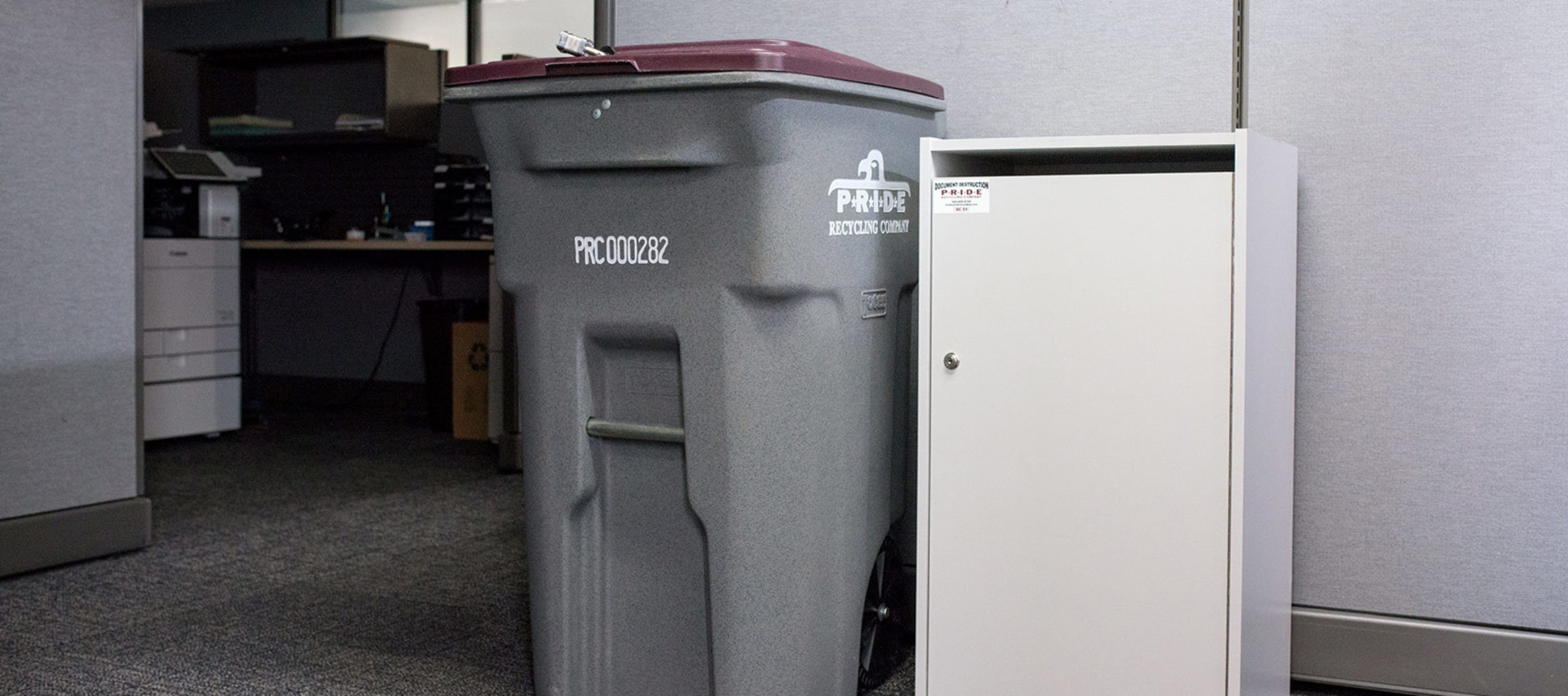 Ongoing Service
If you require frequent shredding services, we can arrange a plan that works for you and your schedule. You can schedule our services at regular intervals or on an as-needed basis—no contract required.
One-Time Service
Even if you only need help with shredding one time, we can come to your home or business and shred your documents on-site. You can also choose to drop off your documents at our recycling depot at your convenience.
Large Purge
We offer discounted pricing for large volumes of document shredding. We can come to your home, business, or storage unit and complete your document shredding for you.
Recycle Depot Shredding
When you arrive at our depot, we will ask you to place your documents in our provided containers. The minimum charge for shredding at our depot per container is equivalent to what we charge for use of our red curbside (glass recycling) bins. Charges are calculated per each red bin or each 60-gallon cart, depending on total volume. Paper is kept in a locked container under 24-hour video surveillance and is shredded at the end of the day. You can also make an appointment to see your documents get shredded if you like.
Pre-Paid Shred Bags
You can purchase pre-paid shred bags from our office for $7 each. Each bag is approximately the same size as a paper grocery bag. Simply purchase the bag from Pride, bring it home, fill with your sensitive documents, and then drop it off at our depot when it's full.